New Zenith Carburetor First Impressions
Part # 013922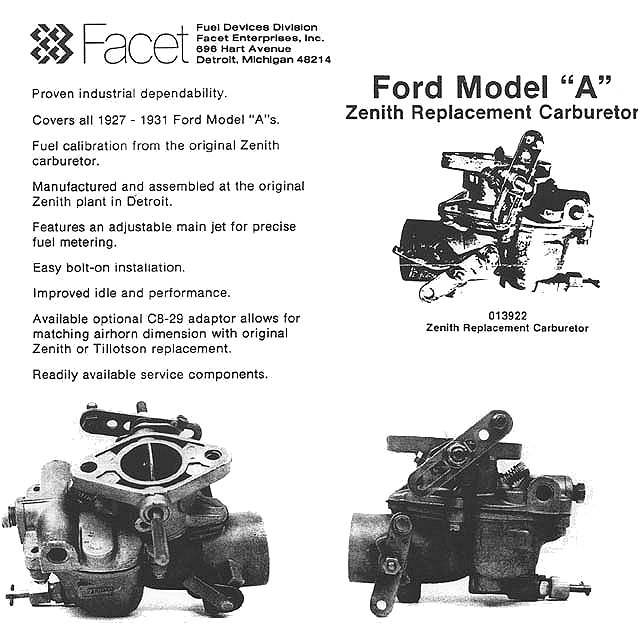 Appearance
It really looks like a small Tillitson Model X, only in two tone colors, brass and gray. It says Zenith; Made in USA on one side and features multiple ways to adjust the throttle and choke linkage, plus a simple high-speed adjustment. While it does bolt right up, it may require an adapter for the fuel line, it the same one used on many Tillitson carbs to reduce the stock fitting to it smaller one. No problem, I took an adapter off an old spare Model X unit and it screwed right in to the new Zenith.
Performance
My car's idle was improved, a lot! In fact it will idle smoothly now, something it did not do before. It seems to have a little more get up and go off the line and performed about the same as my stock Zenith had done at high speed. The top end did improve while I was accelerating uphill. The best part about this carburetor is that its brand spanking new and performs well. This one's a keeper.
One thing, the Ad mentions an optional adapter to enable the use of an aftermarket Ford air cleaner and gives a part number of CB-29, this part is no longer manufactured.
Over all, it performed well on the road.